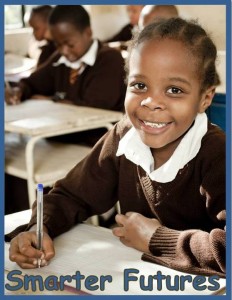 Lunch Seminar Smarter Futures at the Dutch Ministry of Foreign Affairs. Further information will follow soon.
Smarter Futures, a partnership for Africa of the International Federation for Spina Bifida and Hydrocephalus, participated in the IF African Workshop in Zambia from 5 to 7 November 2015. Read more.
The 7th  International Conference on Birth Defects and    Disabilities in the Developing World (ICBD) that took place in Dar es Salaam, Tanzania. Read more.
Global Summit on Food Fortification in Tanzania to raise awareness of and strengthen investment in food fortification. Read more 
Report from the Training Workshop on Quality Assurance and Quality Control for Flour Fortification  in Zimbabwe. Read more 
Have a look at the photo-reportage from our QA/QC workshop in Zimbabwe. 
| April 2015 |
Smarter Futures organised a training workshop on Quality Assurance and Quality Control for Flour Fortification in Zimbabwe that took place on 11-14 May. Read more
| March 2015 |
WHO Department of Nutrition for Health and Development in collaboration with the International Clearinghouse of Birth Defects Surveillance and Research, the International Federation for Spina Bifida and Hydrocephalus, and the National Center on Birth Defects and Developmental Disabilities at United States Centers for Disease Control and Prevention (CDC) are convening an intermediate level training workshop on surveillance and prevention of congenital anomalies and preterm births in Arusha, United Republic of Tanzania from 2 to 5 March 2015. Read more
| December 2014 |
Report from the Smarter Futures meeting in Cape Town "Celebrating and Equipping Progress Through Partnerships". Read more
Read about our event in the Milling and Grain Magazine