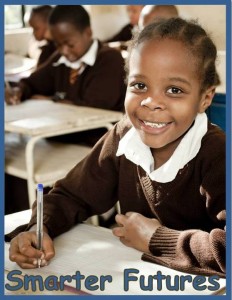 | November 2016 |
We are proudly introducing a new translation of our FORTIMAS tool. From today on, you can use it in Portugeese. Access it here
| September 2016 |
The report, photos and presentations from the QAQC regional training workshop in Kampala are available. Read more
| July 2016 |
Smarter Futures is organising a Maize Fortification Strategy Meeting in Dar es Salaam, Tanzania from 3-7 October 2016. Read more
| May 2016|
Smarter Futures organises a training workshop on Quality Assurance and Quality Control in Kampala, Uganda that will take place on 22-28 May. Read more.
| May 2016|
25-years anniversary of a publication of the landmark study on folic acid fortification by The Lancet. Read more.
| April 2016 |
Updates from the advocacy visits in Zambia and South Africa. Lumbwe Chiwele, IF Board member and the president of the Zambian Association for Hydrocephalus and Spina Bifida, together with IF Secretary General, Lieven Bauwens visited the pediatric neurosurgery ward at the University Teaching Hospital (UTH) in Lusaka. On his advocacy mission to Zambia, Lieven had various meetings at the Beit Cure Hospital in Lusaka, and he spoke with people at the Ministry of Health and the Ministry of Agriculture on how to improve the quality of care and prevention of SBH. Investing in a surveillance programme is the most important next step in order to be able to document what happens in the country. It would guide the following steps on prevention as well as plan for care provision.On 13 April Lieven Bauwens participated in the first conferenceof the South-African Spina Bifida and Hydrocephalus Association, Asbah-Sa. In his speech he raised the importance of flour fortification with folic acid and prevention of Spina Bifida and Hydrocephalus.
| February 2016|
Take a look at the Smarter Futures Work Plan 2016 and             discover more about Smarter Futures activities in African        countries for 2016.
| January 2016|
Paper that summarizes the development and implementation of an online pre-course training and in-person surveillance workshop conducted between 2014 December and 2015 March for representatives from six African countries. Read more.
| December 2015|
Lunch Seminar Smarter Futures at the Dutch Ministry of Foreign Affairs. Read more.
| November 2015|
Smarter Futures, a partnership for Africa of the International Federation for Spina Bifida and Hydrocephalus, participated in the IF African Workshop in Zambia from 5 to 7 November 2015. Read more.
| September 2015|
The 7th  International Conference on Birth Defects and    Disabilities in the Developing World (ICBD) that took place in Dar es Salaam, Tanzania. Read more.
| September 2015|
Global Summit on Food Fortification in Tanzania to raise awareness of and strengthen investment in food fortification. Read more 
| August 2015 |
Report from the Training Workshop on Quality Assurance and Quality Control for Flour Fortification  in Zimbabwe. Read more 
| May 2015 |


Have a look at the

photo-reportage

from our QA/QC workshop in Zimbabwe. 
| April 2015 |
Smarter Futures organised a training workshop on Quality Assurance and Quality Control for Flour Fortification in Zimbabwe that took place on 11-14 May. Read more
| March 2015 |
WHO Department of Nutrition for Health and Development in collaboration with the International Clearinghouse of Birth Defects Surveillance and Research, the International Federation for Spina Bifida and Hydrocephalus, and the National Center on Birth Defects and Developmental Disabilities at United States Centers for Disease Control and Prevention (CDC) are convening an intermediate level training workshop on surveillance and prevention of congenital anomalies and preterm births in Arusha, United Republic of Tanzania from 2 to 5 March 2015. Read more
| December 2014 |
Report from the Smarter Futures meeting in Cape Town "Celebrating and Equipping Progress Through Partnerships". Read more
Read about our event in the Milling and Grain Magazine