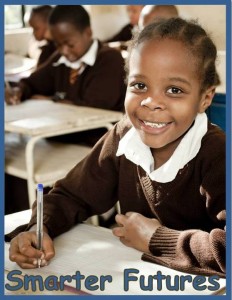 | July 2017 |


Despite the widespread introduction of large-scale food fortification programs, few data are available on their effectiveness for improving micronutrient status among population groups at risk of deficiency, such as women of reproductive age and young children. Researchers from various institutions conducted a survey in Yaoundé and Douala, the 2 major metropolitan areas of Cameroon, to evaluate the impact of the fortification program 1 year after the introduction of a mandatory food fortification program in this country. Their study results show that iron, zinc, folate, and vitamin B-12 status increased among women of reproductive age and children between 1-5 yrs that took part in the survey. 

Mean plasma total folate concentrations were ~250% greater post fortification among women (47 compared with 15 nmol/L) and children (56 compared with 20 nmol/L), and the prevalence of low plasma folate values was <1% after fortification in both population subgroups. Read more
| June 2017 |
The urban poor tend to purchase food from informal markets such as street vendors. Adding vitamins and minerals to flour in industrial mills has the potential to reach the poorest of the poor urban residents. Read more on FFI website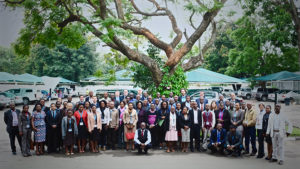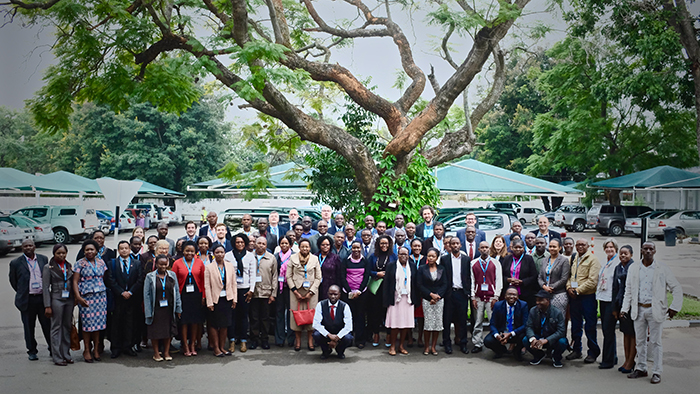 | March 2017 |
Europe has a lot to learn from Africa, especially in the field of fortification. Until now, 27 countries in Africa have mandatory legislation to fortify cereals with iron and folic acid and 5 do so voluntarily.  In Europe, no country to date has started fortification with folic acid although scientists have pushed the agenda for years now.
| March 2017 |
CDC in collaboration with the World Health Organization and the International Clearinghouse for Birth Defects Surveillance and Research launched an online portal for the previously developed Birth Defects Surveillance Toolkit. It offers technical assistance to help countries initiate or enhance birth defects surveillance systems, which can provide accurate data to inform prevention activities. The toolkit includes a birth defects surveillance manual, photo atlas, and facilitator's guide to be used in birth defects surveillance workshops.
| January 2017 |
From 3 – 7 October 2016, Smarter Futures organised a Maize Fortification Strategy Meeting for Africa. Though maize is the primary cereal consumed in many countries in Africa, less than 30% of the industrially milled maize on the continent is fortified. Representatives of government and the grain milling sector from Benin, Burundi, Burkina Faso, Kenya, Malawi, Namibia, Mozambique, Rwanda, Tanzania, Togo, South Africa, Uganda, Zambia, Zimbabwe, and their developmental partners gathered in Dar-es-Salaam, Tanzania. During the meeting they deliberated on the need to strategize on scaling up of maize flour fortification programs in their countries as a vehicle to reducing micronutrient malnutrition, which resulted in an Africa Maize Fortification Strategy.
| December 2016 |
We are happy to announce that WHO has published new guidelines for maize fortification, which will be very helpful to countries in Africa that are already fortifying maize flour or planning to do so.
| December 2016 |
Participants from 14 countries in Eastern, Western and Southern Africa, as well as partners from public, private and civic sectors attended the African Network Event, organised by Smarter Futures to celebrate Africa's efforts in flour fortification. During the event they filled out a survey to share their experiences with the partnership, their familiarity with the tools developed, and their views on a future for Smarter Futures. Read more for a report of the day, with survey results, and to see the photos.