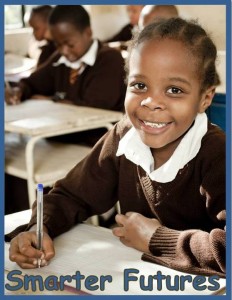 | June 2018 |
A new study looks at the readiness of selected national laboratories to test fortified foods and the accuracy  of their results. Dr. Philip Randall, a senior technical expert in food quality and safety, did take on this endeavor in 2016-2017. The capacity of laboratories to measure fortified foods was assessed by how many signed in to participate in the study compared to how many managed to deliver the results in time. The samples used in this study included key staple foods such as wheat and maize flours, sugar, edible oil and table salt. The micronutrients measured were vitamin A in oil, iodine in salt, vitamin A in sugar and iron with vitamin A in wheat and maize flours. The study has been supported by Global Alliance of Improved Nutrition (GAIN) and funded by The Government of The Netherlands. This BioAnalyt article offers a quick look into key learnings and recommendations of the study. If you want to more information about this study you are welcome to contact the lead investigator Dr. Philip Randall at p3away@mweb.co.za.
| February 2018 |


On February 15th, the European Commission, International Cooperation and Development, hosted a lunchtime conference

"Food Fortification: Scalable approaches to prevent micronutrient deficiencies in populations'

' at its External Cooperation InfoPoint in Brussels. Presentations were made by Anna Verster, Senior adviser on food fortification and Smarter Futures project coordinator, Saul Morris from GAIN and Paulus Verschuren from HarvestPlus. They discussed the key factors and global experiences in effective and sustainable implementation of biofortification, large scale flour/rice fortification, and fortified complementary foods, as public health interventions. Food fortification aims to contribute to reduction of the prevalence of micronutrient deficiencies. Reducing folic acid deficiency through large scale food fortification with this essential vitamin can significantly contribute to reducing the prevalence of neural tube defects worldwide. 

Anna Verster, on behalf on Smarter Futures, highlighted the work done by IF in promoting folic acid fortification to reduce the incidence of neural tube defects. Her presentation is available here.
| January 2018 |
31st December 2017 marked the end of the current Smarter Futures project. We have submitted a request for funding for the coming 4 years to continue working with you. As many of you have noticed, we are currently undergoing an evaluation to see what are the Smarter Futures strengths and weaknesses and where we should focus our efforts in the coming years. The Smarter Futures team herewith would like to express its heartfelt gratitude to all of you, partners, country participants, industry participants who agreed to be part of the evaluation process. Many of you have been interviewed, have participated in the online survey and have in other ways contributed to the process. THANK YOU SO MUCH!!! We will keep you posted and hope to soon share with you our 2018 work plan. HAPPY FORTIFIED 2018!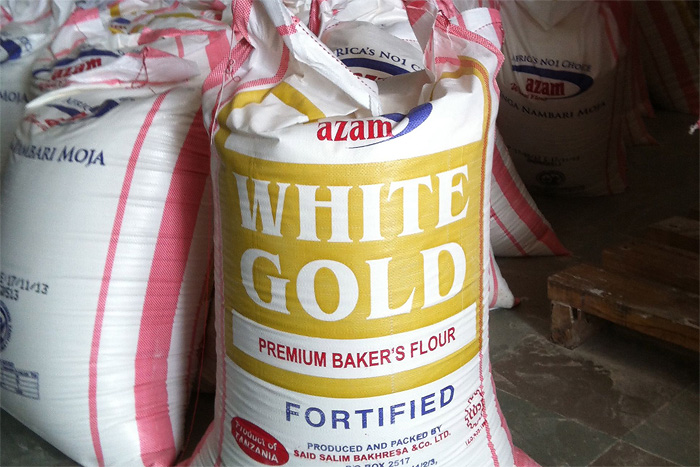 | December 2017 |
A Regional Symposium on Sustainable Food Systems for Healthy Diets and Improved Nutrition was organised by FAO and WHO regional offices in Muscat, Sultanate of Oman on 11 and 12 December 2017. UNICEF held a 2-hour symposium on flour fortification progress and challenges in the Region, for which Smarter Futures partners FFI and IF had been invited as resources. Participating countries reviewed their current status and updated the information as applicable. They also stated what important steps they will take in the coming months to move their national flour fortification programmes forward. Oman was the first country in the world to fortify flour with folic acid (and iron) and has shown a steady decline in numbers of children born with Spina Bifida. However, it is impossible to prevent all cases with folic acid, and care is needed for those who are born with this birth defect. On December 13, Lieven Bauwens, IF Secretary General, and Anna Verster, IF Senior Advisor Flour Fortification and Smarter Futures Project Coordinator, visited the Al Khoula hospital to meet with the team that takes care of children born with Spina bifida.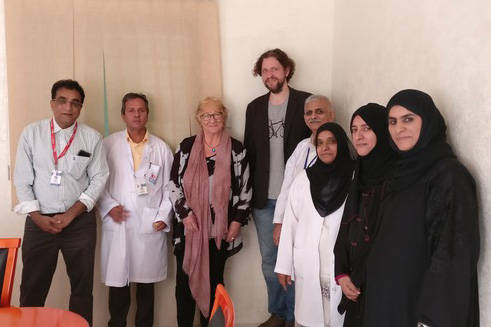 | November 2017 |
Smarter Futures partners the Food Fortification Initiative (FFI) and Helen Keller International (HKI), jointly with the World Food Programme (WFP), GAIN, Nutrition International and Sight and Life were part of the organising committee of a meeting on Rice Fortification – An Opportunity to Improve Nutrition in West Africa, held in Dakar, Senegal on 27 and 28 November. Smarter Futures partner IF was invited to participate. The meeting addressed rice fortification technologies and supply chain, evidence and standards, delivery models and the role of rice fortification in a balanced food basket. Next steps will see further elaboration of rice fortification opportunities at country level in West Africa.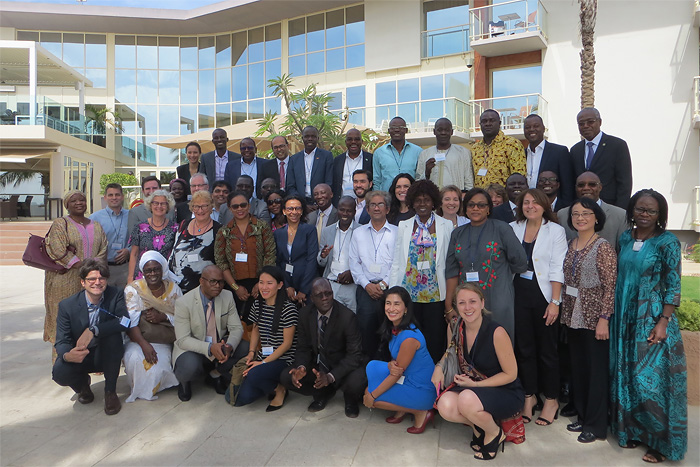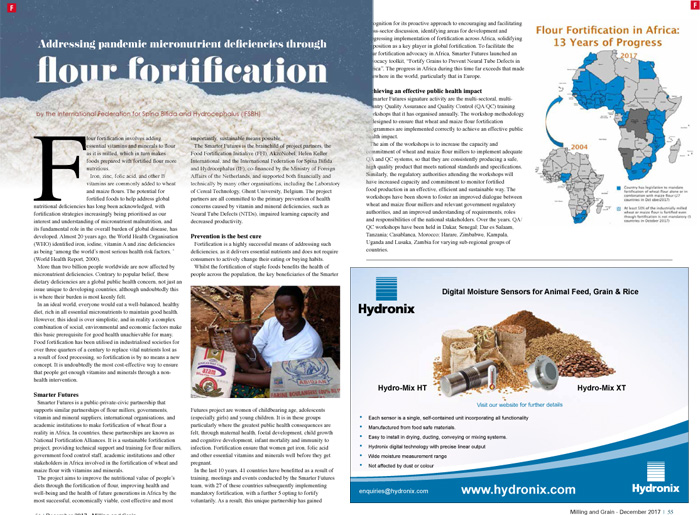 | October 2017 |
As there is a widespread vitamin and mineral deficiency problem in Tanzania, Smarter Futures partner Helen Keller International (HKI) and the Tanzanian Food Fortification Alliance supported a study on the effects of a large–scale wheat flour folic acid fortification program among women of reproductive age in urban Tanzania. Folate insufficiency at the moment of conception increases the risk of neural tube defects (NTDs) occurring during the first 4 weeks of foetal development. Currently, the birth prevalence of NTDs in Tanzania is estimated to be as high as 3 NTDs per 1000 live births. HKI worked in partnership with the Ministry of Health and Social Welfare through Tanzania Food and Drug Authority (TFDA), the Tanzania Food and Nutrition Centre (TFNC), the Ministry of Industry and Trade, the Tanzania Bureau of Standards (TBS), and food producers to  implement the national food fortification program. The evaluation on the effectiveness of the program demonstrated that 6 months after the introduction of the program, a significant reduction in the prevalence of folate deficiency occurred, with the benefit persisting up to 1 year after the program roll-out. The study was further made possible with contributors of the Africa Academy for Public Health, Harvard T. H. Chan School of Public Health, and Management Development for Health. Results of the study are open access and published here.
| September 2017 |
Malnutrition is one of the biggest problems the world is facing nowadays and fortifying food with essential nutrients is a cost-efficient way to address this issue. To improve food fortification data availability for the global health and development sectors, the Food Fortification Initiative (FFI), the Global Alliance for Improved Nutrition (GAIN), the Iodine Global Network (IGN) and Micronutrient Forum have launched the Global Fortification Data Exchange (GFDx) tool.  Read more
| August 2017 |
A National Summit on Food Fortification took place from August 23-24, in Dar es Salaam, Tanzania. The summit brought together government and industry leaders, millers, international aid organizations and other stakeholders involved in fortification efforts in the country. The event has been organised by the Ministry of Health, Community Development, Gender, Elders and Children, and Helen Keller International Tanzania, in collaboration with many interested parties, including the Global Alliance for Improved Nutrition, the US Centers for Disease Control and Prevention (CDC), the Bill & Melinda Gates Foundation, and the Iodine Global Network. Read more
| July 2017 |


Despite the widespread introduction of large-scale food fortification programs, few data are available on their effectiveness for improving micronutrient status among population groups at risk of deficiency, such as women of reproductive age and young children. Researchers from various institutions conducted a survey in Yaoundé and Douala, the 2 major metropolitan areas of Cameroon, to evaluate the impact of the fortification program 1 year after the introduction of a mandatory food fortification program in this country. Their study results show that iron, zinc, folate, and vitamin B-12 status increased among women of reproductive age and children between 1-5 yrs that took part in the survey. 

Mean plasma total folate concentrations were ~250% greater post fortification among women (47 compared with 15 nmol/L) and children (56 compared with 20 nmol/L), and the prevalence of low plasma folate values was <1% after fortification in both population subgroups. Read more
| June 2017 |
The urban poor tend to purchase food from informal markets such as street vendors. Adding vitamins and minerals to flour in industrial mills has the potential to reach the poorest of the poor urban residents. Read more on FFI website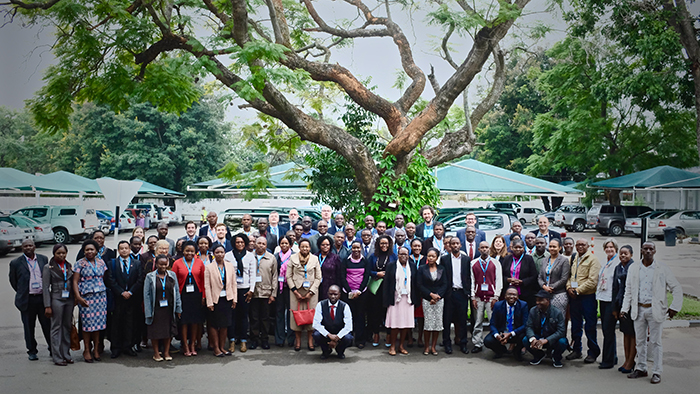 | March 2017 |
Europe has a lot to learn from Africa, especially in the field of fortification. Until now, 27 countries in Africa have mandatory legislation to fortify cereals with iron and folic acid and 5 do so voluntarily.  In Europe, no country to date has started fortification with folic acid although scientists have pushed the agenda for years now.
| March 2017 |
CDC in collaboration with the World Health Organization and the International Clearinghouse for Birth Defects Surveillance and Research launched an online portal for the previously developed Birth Defects Surveillance Toolkit. It offers technical assistance to help countries initiate or enhance birth defects surveillance systems, which can provide accurate data to inform prevention activities. The toolkit includes a birth defects surveillance manual, photo atlas, and facilitator's guide to be used in birth defects surveillance workshops.
| January 2017 |
From 3 – 7 October 2016, Smarter Futures organised a Maize Fortification Strategy Meeting for Africa. Though maize is the primary cereal consumed in many countries in Africa, less than 30% of the industrially milled maize on the continent is fortified. Representatives of government and the grain milling sector from Benin, Burundi, Burkina Faso, Kenya, Malawi, Namibia, Mozambique, Rwanda, Tanzania, Togo, South Africa, Uganda, Zambia, Zimbabwe, and their developmental partners gathered in Dar-es-Salaam, Tanzania. During the meeting they deliberated on the need to strategize on scaling up of maize flour fortification programs in their countries as a vehicle to reducing micronutrient malnutrition, which resulted in an Africa Maize Fortification Strategy.