SAVE THE DATE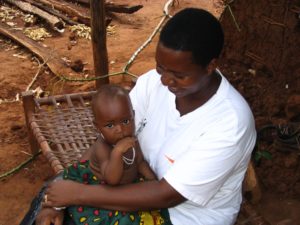 Smarter Futures is organising a Maize Fortification Strategy Meeting in Dar es Salaam, Tanzania from 3-7 October 2016.
The aim of this meeting is to:
examine the patterns of maize production in countries
share maize fortification experience across countries
identify country fortification legislation and QA needs
disseminate existing fortification QA tools
build capacity of industry and government in effective ways of maize fortification using different techniques of production and the latest WHO recommendations for fortificants and fortification levels to ensure good quality products on the market.
The meeting will start with Plenary sessions, based on a Maize Scoping Analysis that has been carried out by Smarter Futures to get an Overview of maize production and fortification:
Production patterns (by countries/regions),
Milling/fortification technology for different types of mills
Regulatory/legislation environment (national laws mandating maize flour fortification as well as WHO recommendations),
Gaps and way forward
During the meeting, participants will review the Maize Scoping Analysis document and translate its findings into opportunities and challenges for fortification of maize in their own country.
Over the next days, hands-on Fortification training will take place.
Field visits will be made to both a large scale roller mill and a set of commercial hammer mills that package and label their product.
Practical demonstrations will show various ways of fortifying and also placement of the equipment to be used as well as equipment components and types of feeders. Spot-tests and hand held testing equipment to measure iron fortification levels will be demonstrated.
Both the fortification and QA/spot check training will be conducted for maize millers and government regulatory staff together.
Countries will be invited to share their current standards and regulations for maize fortification as well as information and formats of their food-control systems.
Who should participate?
National Fortification Alliance members, notably maize millers, representatives from Bureaus of Standards and regulatory bodies from maize consuming countries in Africa that are already fortifying or plan to start fortifying maize flour in commercial production entities.
members of regional economic/health bodies,
international organizations, NGO's, donors
premix-suppliers, providers of milling technology for large and smaller scale operations and providers of QAQC testing technology
South-Africa, Malawi, Zambia, Zimbabwe, Rwanda, Burundi, Tanzania, Kenya, Uganda, Mozambique, Namibia, Botswana, Burkina Faso, Benin and Togo will all be invited to participate.
Preparatory work to be accomplished:
The Maize Scoping Analysis report will be available well ahead of time as a basic document for the meeting.
Milling companies, government authorities and others involved in National Fortification Alliances are invited to review the Maize Scoping Analysis for their country and provide copies of their current maize flour fortification standards.